If you have been keeping up with my day to day bits and bobs over on my instagram then you will have seen that I was lucky enough to not only be able to attend the Victorias Secret Fashion Show which was being held in London for the first time EVER, but that I had backstage press access to photograph and take photos of the angels whilst they were getting ready. Dream come true doesn't even begin to cover it!
Behind the scenes the models know exactly whats going on. You can tell these girls know the drill by now, whilst photographers capture them whilst they get ready 'naturally', they know exactly which cameras are on them and how to put on lipgloss in a certain way, smile whilst their hair is being curled etc. It's quite interesting to watch and it's also absolutely MAD. I walked in not knowing where to start. I was allowed to bring a photographer with me but as I had just got back from new york literally a few days earlier, I hadn't had time to sort one out, so I was there completely out of my depths hoping to be able to capture the atmosphere and also some decent shots!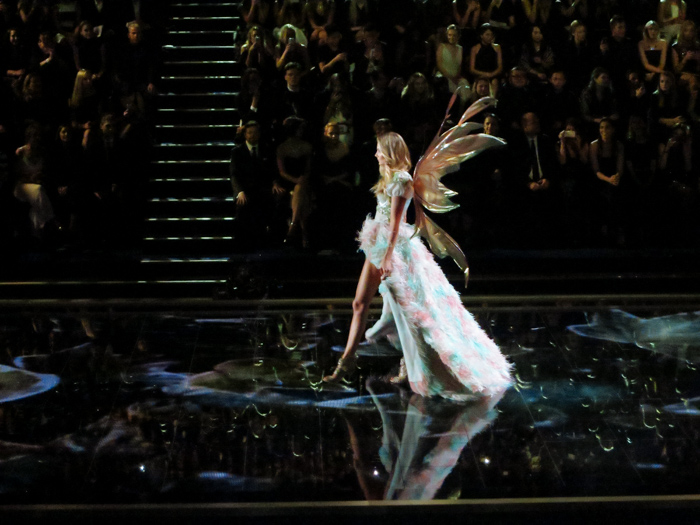 The show itself was of course incredibly spectacular in every way. Ed Sheeran, Taylor Swift, Ariana Grande and Hozier all absolutely killed it and everything went off without a hitch (the moment in which Ariana gets hit by the wing of the model was hilarious in person!) And the finale with all the balloons dropping down was unbelievable. They al fell into the audience and it really was an awesome finish to a fantastic show. Particularly my favourite outfits were when Hozier was playing 'take me to church' and the girls were wearing their angel wings and looked stunning.
Did you guys watch the show at all and what was your opinion?
Let me know!
Youtube | Facebook | Twitter | Lookbook | Pinterest | Tumblr | Instagram | Bloglovin |
You might also like